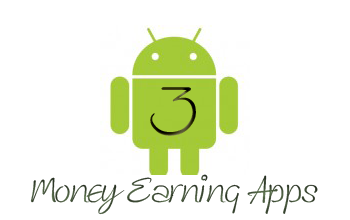 Making money with your
Android
Smartphone can be a lot of fun and simple to do!
Here are three Free Apps you can find on the
Android
Market to make some extra cash and earn rewards.
(To download each app: use your smartphone's scanning device to scan each of the QR Codes)
1.
CheckPoints
CheckPoints is available for
Android
users as well as Apple devices such as iPhone and
iPodTouch
. Once this app is downloaded you can view a list of products in your local area businesses. Your job is to find these products at the business listed, scan the bar code with your phone and CheckPoints gives you points in exchange for your work. You can also earn points just for 'checking in' when you are at affiliated locations. These points can be turned into cash rewards or gift certificates. Many people enjoy the hunt of finding the products and find the earnings to be an added bonus.
2.
Shopkick
Again, this app is available to both Android and iPhone devices. There are several ways to earn points with Shopkick. Visiting affiliated stores, scanning products, scanning advertisements or even visiting the store's Facebook pages can help you grow your point earnings. When viewing this app you can browse through the tasks available. Shopkick points can earn you discounts or gift cards. This Android App is a great addition to any coupon lover's shopping tools!
3.
WeReward
This app is available to iPhone and Android users as well as Blackberry owners (do those even still exist?!) This app pays through PayPal but is a bit different from the other two mentioned. You receive points for the things you buy. If you buy a product listed on the app, you must take a pictureof yourself with the product and submit it to WeReward to earn your points. I hear, however, that these points can add up rather quickly. I see this as an additional coupon to many items we already buy. Why not get some of that money back by using the WeReward App!?